Lakeview Lutheran Church is dedicated to being a congregation of the Evangelical Lutheran Church in America (ELCA), the largest body of Lutherans in this nation.  We are a welcoming community that seeks the diversity of gender, age, race, culture and sexual orientation.  Lakeview is committed to an outreach ministry that is global in nature. Hospitality is a valuable characteristic of all we offer from this place.
The congregation at Lakeview Lutheran Church believes that the foundation of who we are is defined by weekly worship and active outreach ministry.  We believe that we are called to worship and give thanks to a God who loves all of creation.  At Lakeview, Holy Communion is offered each time we gather for worship.  The body and blood of Christ, in this holy Eucharist, is available to all who believe in His true presence. We further believe that we are called to go into the world and express Christ's love through our actions.
Our Staff:
Laura Jasiczek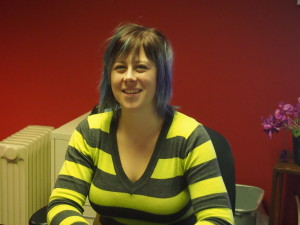 Laura Jasiczek has been with Lakeview Lutheran since September 2014. Along with her office administrator position at Lakeview, she is also currently attending Wartburg Seminary, pursuing a Masters of Divinity and ordination. Outside of work, she spends most of her time on homework and spending time with her husband, daughter, stepson, and dachshund.
Chris Anders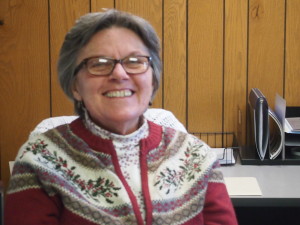 Chris has served as Ministry Coordinator at Lakeview since July 2011. Chris enjoys coordinating outreach ministries including mission trips, adult retreats, and monthly senior lunches and euchre tournaments.
Lynn Najem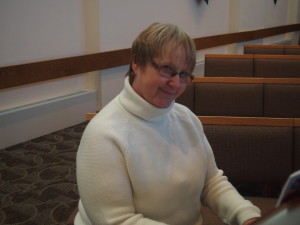 Lynn is an accomplished piano/organ player who teaches piano and voice lessons in her home.  She is dedicated to providing piano music at every weekend worship service and all special services.  She leads choir rehearsals every Thursday evening form 7 to 8:30 pm in the church sanctuary during the program year.  The vocal chorus of around 25 members provides music during weekend worship services.  Lynn also works with some who provide special music and with the Sunday school music program.
Gary Cragin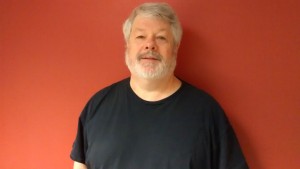 Gary is a Madison native.  He spent a combined 6 years in the Army and Army National Guard, where he obtained the rank of E-6 Staff Sergeant and was awarded with several commendations.  He has an AS in Political Science and a BA in Business Administration.  Before joining us at Lakeview, he spent 37 years in the business world.  Now, he is enjoying his custodial duties at Lakeview and Lakeview appreciates how he keeps things clean, with the numerous activities that occur in the building from week to week!